Posture editor - parameters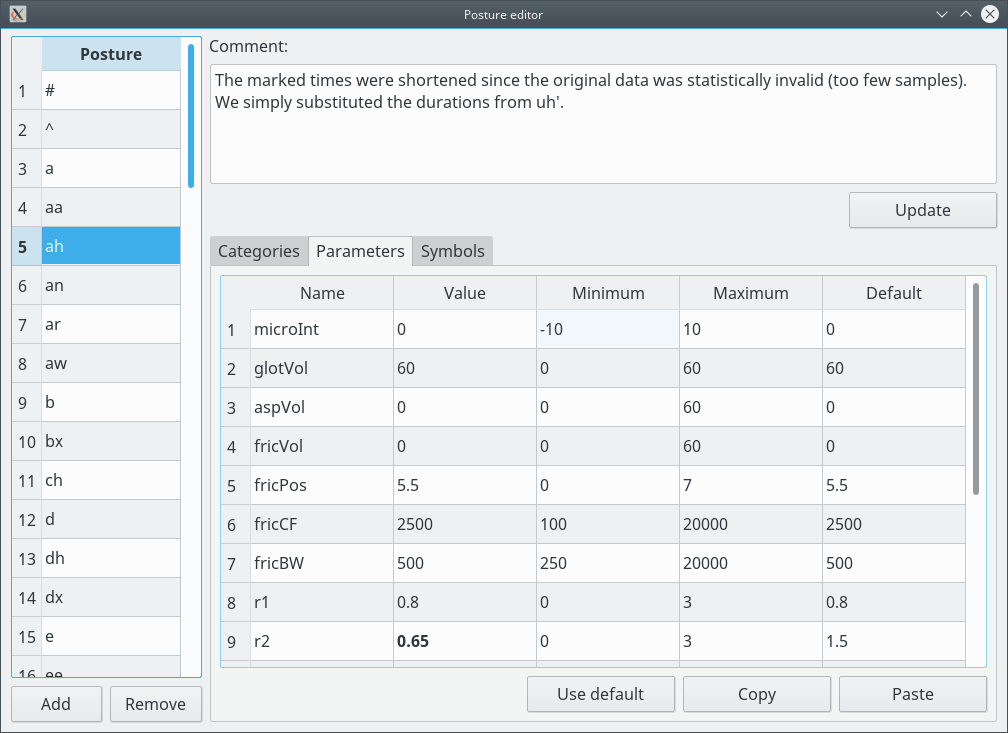 The Parameter values are configurations of the vocal tract model that produce the desired sound.
Parameter values that are different from the default are shown in bold.
Operations:
Change a Parameter value:
Double-click on a cell in the "Value" column, change it and press ENTER.
Use a default Parameter value:
Select a line in the Parameters table and click on "Use default".
Copy the Parameter values to the clipboard:
Click on "Copy". The values can be copied to the interactive VTM.
Paste the Parameter values from the clipboard:
Click on "Paste". The format must be the same as the one used by the "Copy" button.